Lending Support to Climate Action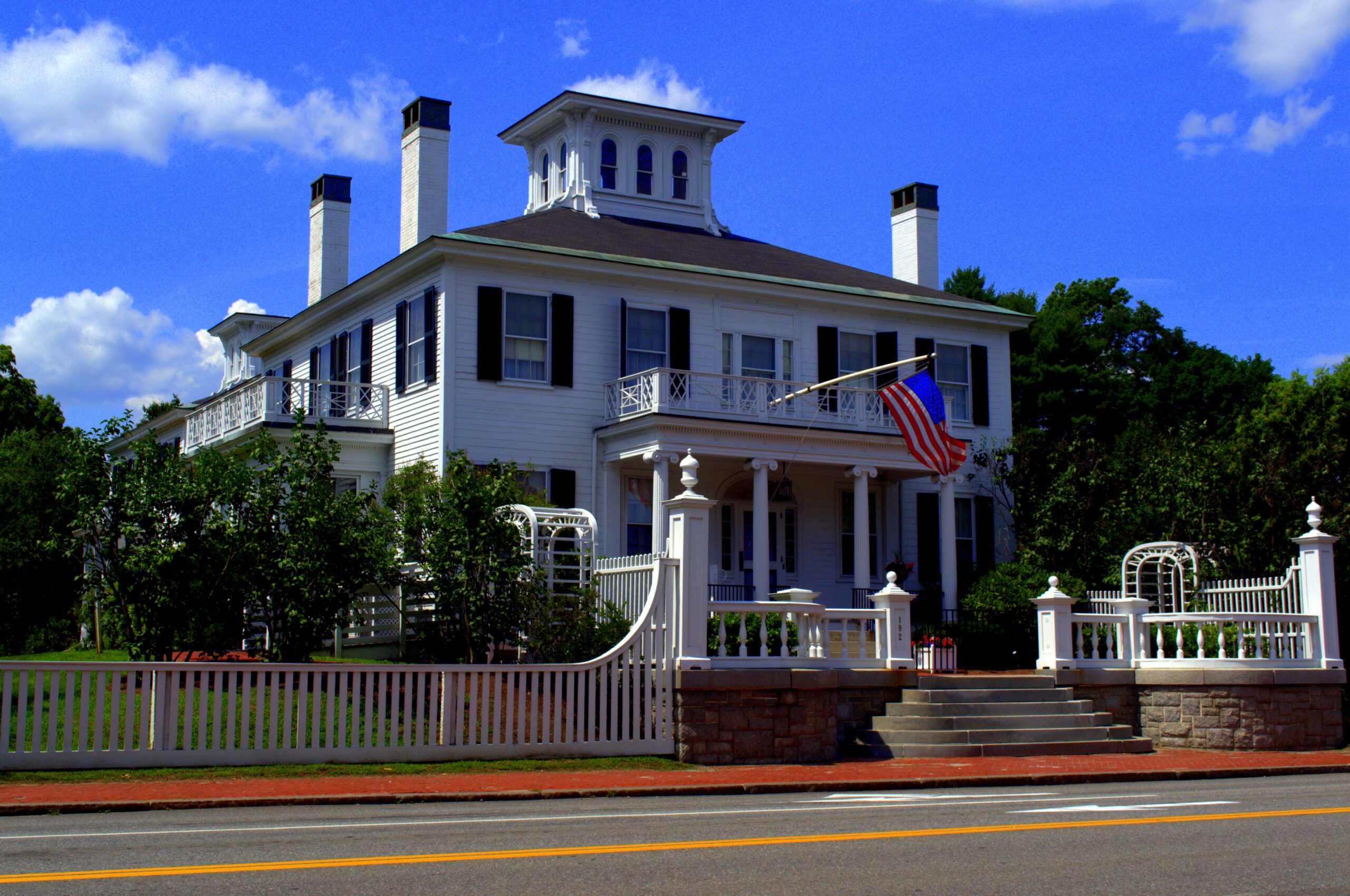 In a summer awash with climate catastrophes, stories of creative solutions float like lifeboats. One Maine example is particularly heartening: an unusual partnership between philanthropists and state policy leaders that has directed more than $800,000 into work on the state's Climate Action Plan.
Finalized last December, the plan maps out how Maine can reduce carbon emissions and prepare for rising seas and extreme weather. Actions to implement it are underway, many of them launched in the last legislative session.
From the outset, the climate planning process has demanded far more resources than the state could allocate. It set aside just $500,000 for an undertaking that ultimately involved more than a year of work by roughly 230 working group members, a 370-page scientific and technical assessment, consultant studies, extensive public outreach, expanded staffing and pilot demonstration projects.
Fortunately, early in the process a collaboration began between the Governor's Office of Policy Innovation and the Future (GOPIF) and the Climate Change Funders Forum (CCFF), helping infuse the planning process with philanthropic resources.
The partnership has worked well for everyone, said CCFF co-founder Alexander "Sandy" Buck of the Horizon Foundation: "It proved to ourselves and others that we can work together to get things done… It's been a fun ride to see forward momentum."
Finding a focus for climate philanthropy
Buck was active in Maine's Environmental Funders Network since its founding in 2005, but in 2014 he turned his focus to the growing climate crisis. "I have two grandsons," he said. "If I don't do something, I'm letting them down."
Bo Norris, a co-founder of the Environmental Funders Network, joined Buck in creating CCFF, hoping to do climate philanthropy more strategically, asking larger questions: "How can I prioritize? What would have the most leverage? … How do we find things that have staying power?"
The forum drew individual donors and staff from foundations active in Maine that offer environmental grants. According to the Maine Philanthropy Center (MPC), 63 percent of charitable gifts in 2020 came from individuals and 24 percent from foundations, so these two donor classes represent the vast majority of charitable giving dollars in Maine.
CCFF has grown to about two dozen regular attendees, a small number given that roughly 60 were invited initially and Maine has upward of 375 active private and community foundations. "I wouldn't say there's a critical mass in the top 25 Maine foundations that have climate change as a priority" based on 2018 data, observed Jeannette Andre, the MPC president.
Norris sees the grantmaking world as strongly split between environmental concerns and social services/education, with no widespread recognition yet that the "big existential threat" of climate breakdown will cut across all sectors.
The collaboration between CCFF and the Maine Climate Council (within GOPIF) is promising, Andre said, and is gaining attention in the philanthropic field. While the forum remains small in numbers, Buck noted, it has "captured a number of the most active, key foundations." And he is hopeful that it might start generating support from national foundations.
CCFF has proven to be a "great forum for surfacing emerging opportunities," said Norris. As needs arise, members have been able to raise a good deal of money by essentially passing the hat.
When plans emerged for the Maine Climate Council, Buck and Norris met with its co-chair Hannah Pingree, GOPIF's director, to offer CCFF's support. The council decided to take private support, setting clear guidelines and providing transparency about the amount and purpose of gifts. (Buck was subsequently appointed as the philanthropic representative to the 36-member council.)
Creating a Climate Leadership Fund
The Climate Council identified clear needs, but some funders – including Buck's own family foundation – were hamstrung by restrictions prohibiting grants going directly to government entities. Buck met with staff members at the Maine Community Foundation (MCF), who offered to establish a Maine Climate Leadership Fund, which could direct resources to GOPIF for climate planning, communications, research and demonstration pilots.
That partnership represents just the sort of broad-based community initiative MCF gravitates toward, said Maggie Drummond-Bahl, a senior program officer. While describing this climate alliance as unprecedented, she said foundations routinely "partner with the state on many other levels," such as support for early childhood development, educational access, land conservation and entrepreneurship. The new fund makes it easier for individuals, and private and family foundations to support meaningful statewide climate action, "a top interest for a lot of donors," she added.
Turning attention to equity, divestment 
Recognizing that climate impacts often fall disproportionately on those with the least capacity to adapt, Maine's climate funders increasingly seek to ensure that their giving addresses underlying issues of equity and environmental justice, and they closely track the progress of the Climate Council's equity subcommittee.
CCFF is helping the council launch pilot projects that strengthen community-wide resilience in eight municipalities that have few resources to undertake the process on their own.
Climate funders may eventually lend support as well to Maine's new Clean Energy and Sustainability Accelerator. Efficiency Maine Trust, where it will be housed, is looking into which consumers face the greatest barriers accessing private capital and how the Accelerator could help them secure clean energy financing. Similar green banks in other states rely heavily on private capital to help ensure that low-income residents can undertake clean-energy upgrades like ductless heat pumps and rooftop solar installations.
Maine also mandated this summer that its state employee pension fund and state treasury funds divest from fossil fuels by 2026, which could encourage more philanthropists to divest from fossil fuels and reinvest some of those funds into clean energy and climate resilience initiatives locally– a form of impact investing.
Few foundations in Maine have made that commitment, but pressure could grow in the face of increasingly dire scientific warnings and a cascade of climate-fueled disasters. It's a critical time, Buck said, "to pull together and align our funding with the state."
© Marina Schauffler, 2021. All Rights Reserved. Column reprints available upon request